I've spent some time last month in Kazakhstan hosting two conferences in the Future Energy Forum series, one on the role of cities and the other on the role of policy.  A standout speaker was Professor Mohan Munasinghe, joint winner of the Nobel Prize for Peace with Al Gore.

The conferences took place in the Kazakh capital, Astana which is hosting the World Energy Expo. Of course, I enjoyed the British Pavilion, designed by superstar architect British architect Asif Khan but the Kazakh pavilion (which is in the globe) was incredibly impressive.  You walked from the top down and around different levels, each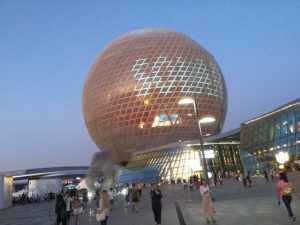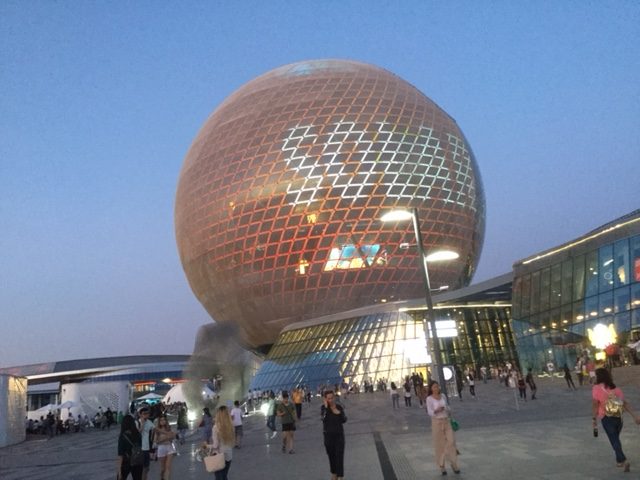 representing separate renewable energies: wind, solar, biomass, hydro and space.  What struck me was the number of kids there, completely starry eyed, mouths open, gulping all this future down.  I suspect they will remember it all their lives and that it will prompt them to do two things; the first to dream of becoming an astronaut (the biggest queues were on the space level) and the second, cement in their minds that renewables are their future.
For older Kazakhs this is difficult to imagine – after all, their whole economy is based on the country's production of abundant fossils fuels and their power is, by our standards, astonishingly cheap. Climate change doesn't have the traction with them that it does elsewhere for they already live in the harshest of climates  – it can reach -60c in winter and +40c in summer.  So how do you persuade?  At a political level, one of the most persuasive arguments is economic. As other countries leave fossil fuels behind, the price will fall and the Kazakhs will begin to see their economy and influence in central Asia diminish. This is driving government.  As for ordinary Kazakhs, starting where they are and focusing on reducing energy use by increasing energy efficiency is the first step – that and inspiring a whole new generation with Expo.  It's a strategy that I think will work – as it must.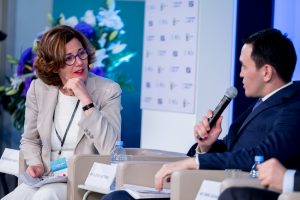 The thing that most impressed me whilst I was in the country was its celebration of women warriors.  This is a Muslim country but Kazakh women enjoy high status and traditionally fought alongside men, typically as lethal horseback archers.  We celebrate Jane Austen, a writer of sharp social observation who dueled with her pen, on our bank notes.  The Kazakhs celebrate Queen Tomyris who personally killed Cyrus the Great of Persia in a 5th Century battle on their notes.  Gosh.